So, you erased a file by accident and cleared the Recycle Bin. Then you understood you had to reclaim that file. Data loss is indeed a frustrating experience. Data loss is common as a result of deletion, formatting, including system crashes. The best hard drive data recovery software in 2022 makes it easy and rapid to restore lost files along with folders on your PC.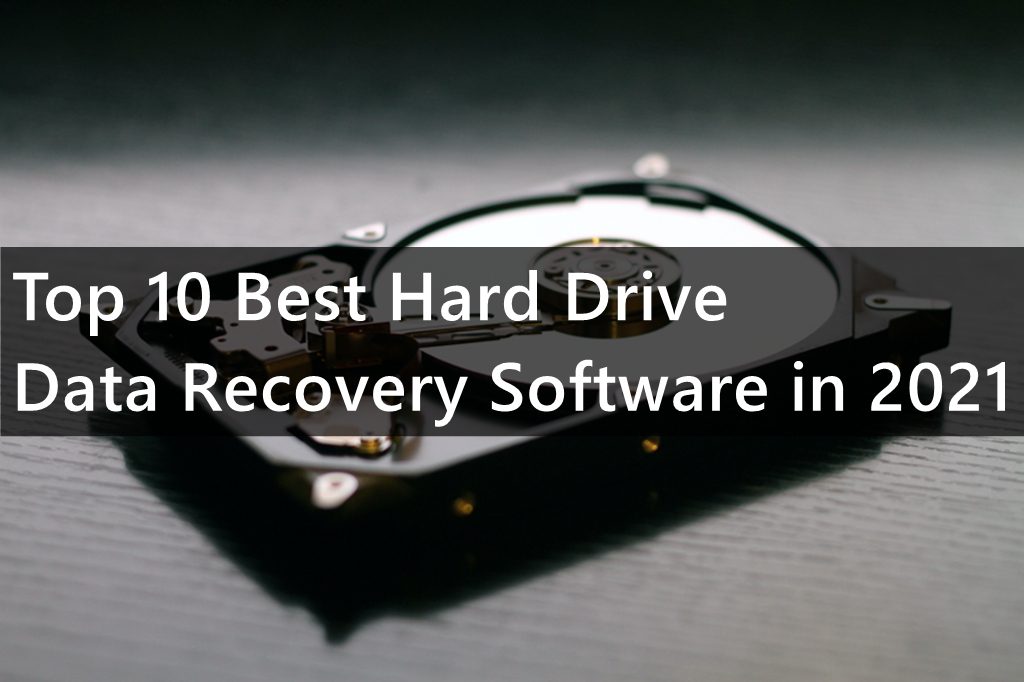 Although if you don't have a backup, free hard drive restoration software can help you recover lost information. There are several hard disk recovery applications available, and we've selected ten based on their features, performance, pricing, and personal experience.
Top 10 Best Hard Drive Data Recovery Software in 2022
Contents
1. RecoverXData
2. Recuva
3. R-Studio
4. Data Recovery Wizard by EaseUS
5. TestDisk
6. DiskDigger
7. Data Recovery by Lazesoft
8. DiskGenius
9. File Recovery @ Active
10. MiniTool Power Data Recovery
RecoverXData is an undoubtedly powerful hard disk data recovery program that has a good reputation in the IT sector. It is a tool that scans all internal and external storage devices, including your local hard disk, portable USB drives, and even SD cards.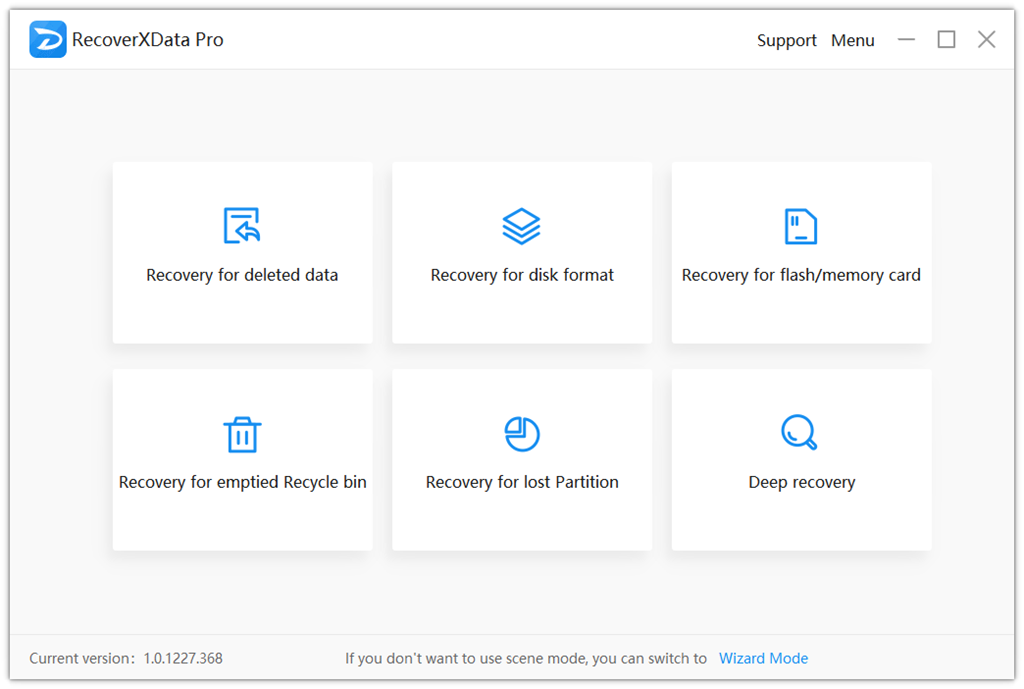 PROS
Thousands of file types are supported.
Recover from multiple reasons for data loss
The UI is simple and also very easy to use.
It can find more data than any other hard drive data recovery software I tested here.
Free to scan and preview what can be recovered.
CONS
Not able to copy while previewing with the trial version.
Deep scan speed on average, but the quick scan is fast.
Overall Experience
RecoverXData has mainly been a pleasant experience for me since you just need to do some clicks, and the data are recovered effectively. As predicted, it recovers deleted pictures, music, documents, videos,  and other file types from hard drives, USBs, and other storage devices. It's the best that can help you find more data than others.
Most Windows users are aware of Recuva, which is a free hard disk recovery software application. Regardless of the fact that it no longer receives updates, it nevertheless works well enough for us to rank it second.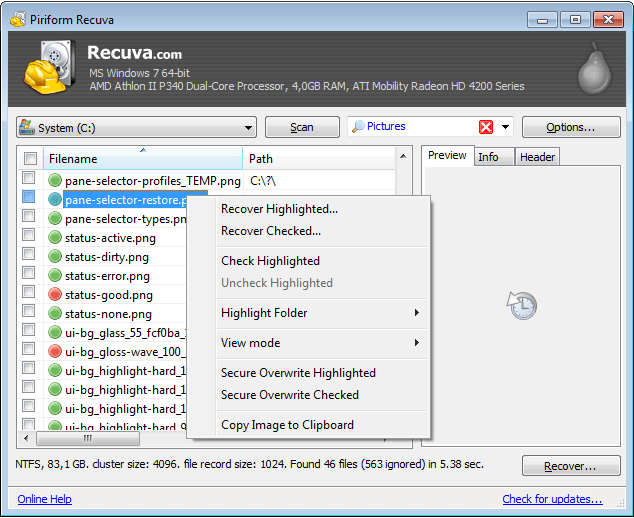 PROS
It's easy to use.
Capabilities for secure file deletion
The software's free edition allows you to recover an unlimited number of files.
CONS
No longer receives notifications.
Support for file formats and file systems is limited.
Overall Experience
Recuva is a useful tool that helped me recover some of my lost data. It can also employ military-standard deletion procedures to safely erase critical files, which is essential when preparing a computer for sale or donation.
Unlike the majority of the other hard drive recovery software on our list, R-Studio is designed for professionals and expert users who may benefit from its sophisticated capabilities.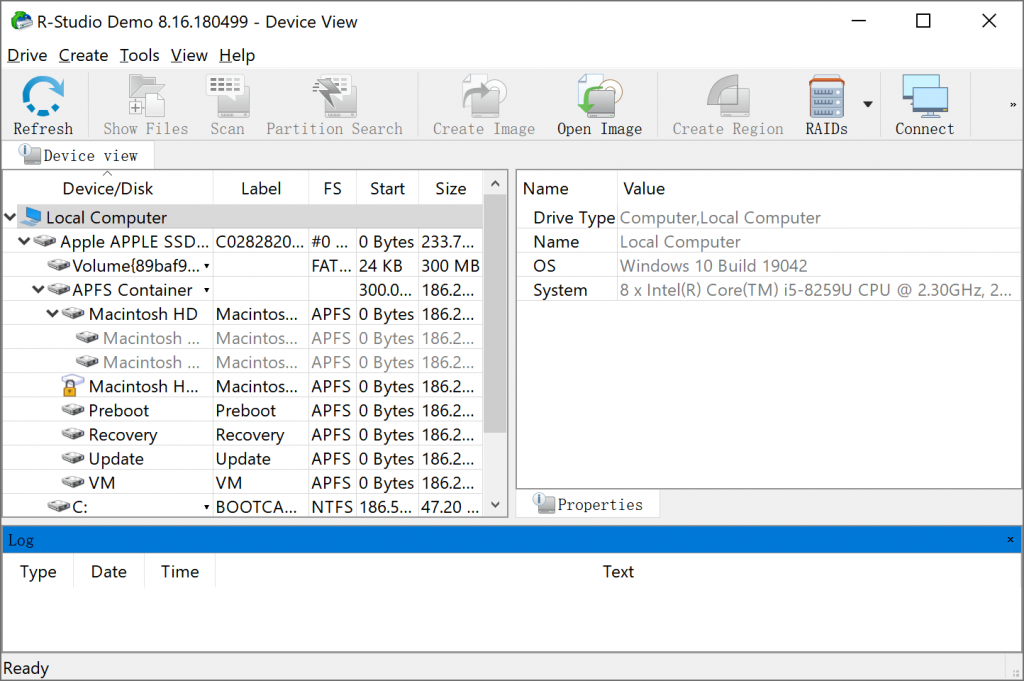 PROS
Features for advanced data recovery.
Excellent performance.
All major platforms are supported.
CONS
The trial version has a lot of limitations.
For novices, it's too difficult.
Overall Experience
You can test R-Studio for free but files greater than 256 KB will not be recoverable. I found that the hard disk data recovery application could rebuild even file names and didn't lose a single image when I tried to recover deleted photographs from an NTFS hard drive.
It is a nice hard drive recovery software program with a not-so-nice subscription-based price plan that prohibits us from giving it a better rating.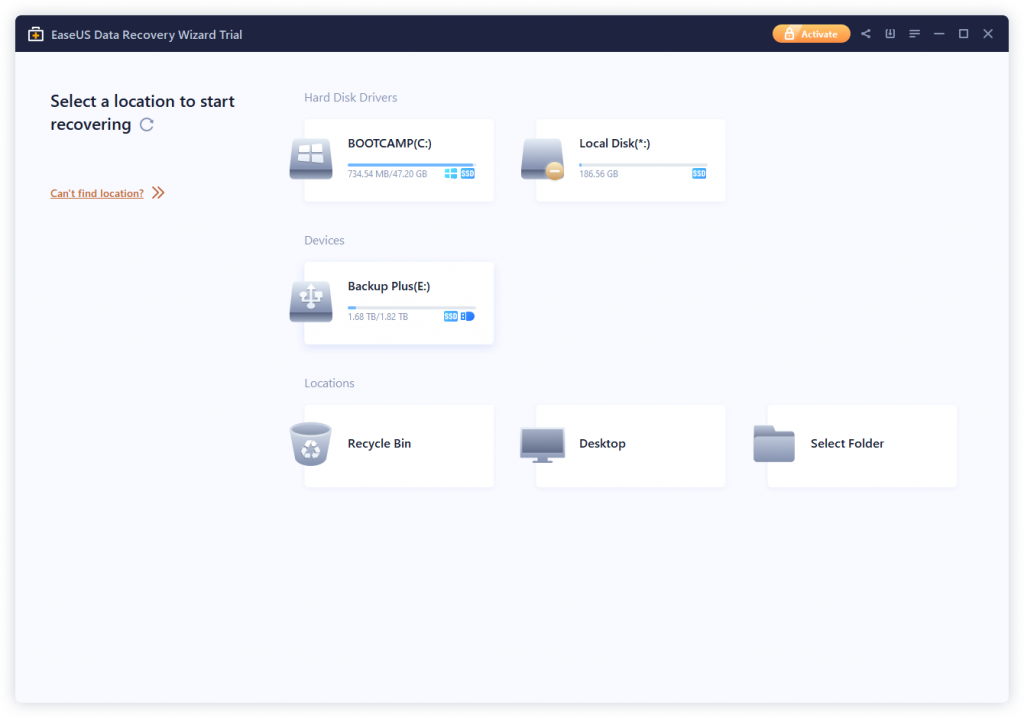 PROS
The scanning speed is excellent.
Restore images that have been corrupted or destroyed.
CONS
A pricey lifetime license is required.
Pricing is dependent on a subscription.
Overall Experience
The price of EaseUS Data Recovery Wizard is something I don't like. Only two options are available for less than $100 and are both subscription-based. The lower-cost option is $69.95 per month, while the higher-cost plan is $99.95 per year. EaseUS Data Recovery Wizard can be installed on just one computer with either of these plans. Even for the one top hard disk recovery software programs, the only lifetime plans offered cost $149.95, which is quite a hefty amount to pay.
TestDisk exemplifies the potential of open-source software by offering a cost-free alternative to commercial hard disk data recovery software.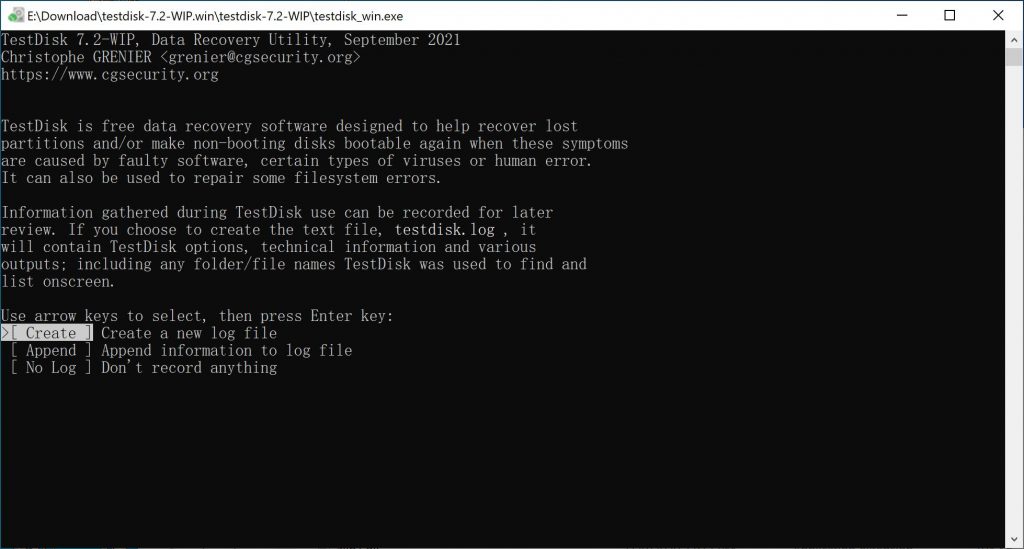 PROS
Open-source.
It's completely limitless.
Can repair partition tables and restore partitions that have been destroyed.
CONS
There isn't a GUI available.
Individual files are not recoverable.
It's too difficult to use for non-tech guys.
Overall Experience
There is no GUI in TestDisk. We were able to restore our data with no big difficulties, but things might have been quite different if we hadn't had substantial past data recovery expertise. True, it can undelete hard drive data, but this feature is hidden in the advanced menu.
DiskDigger is part of a growing collection of data recovery software for Windows, Android, Linux, and, to a lesser extent, macOS. Although its performance isn't ideal, its inexpensive price more than compensates.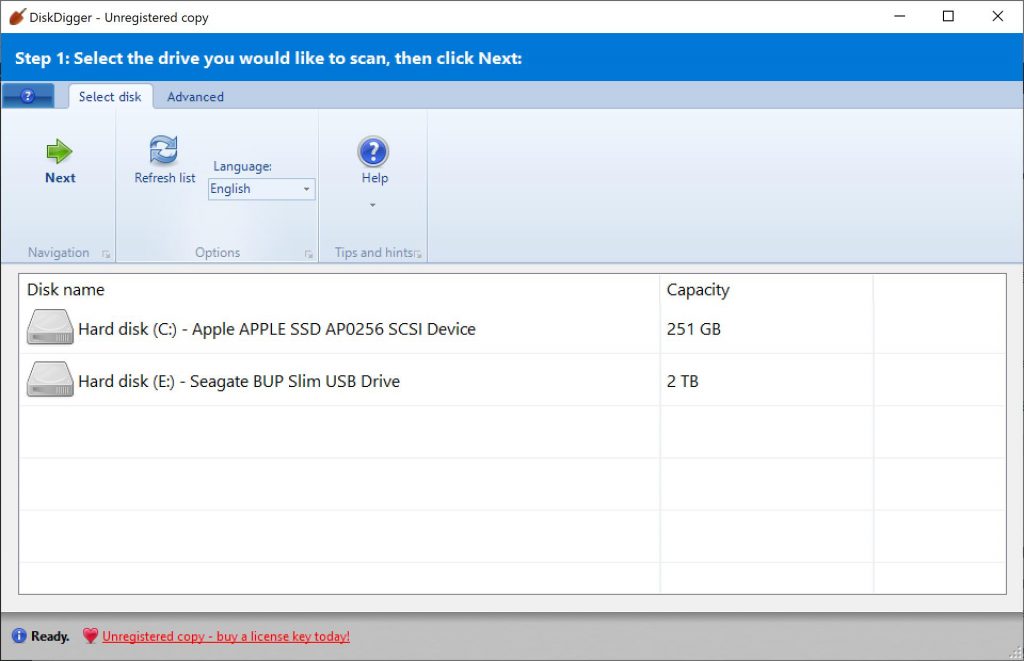 PROS
There are 2 methods of functioning.
The thumbnail previews of the files are displayed.
Virtual disk image files may be scanned.
CONS
Performance is average.
Unable to stop or cancel while scanning.
Overall Experience
DiskDigger has the appearance, feel, and functionality of a Windows application, with a prominent ribbon containing the key choices and control buttons.
There is a global demand for more hard drive recovery software programs that allow you to recover an unlimited quantity of data for free, and Lazesoft Data Recovery is among them.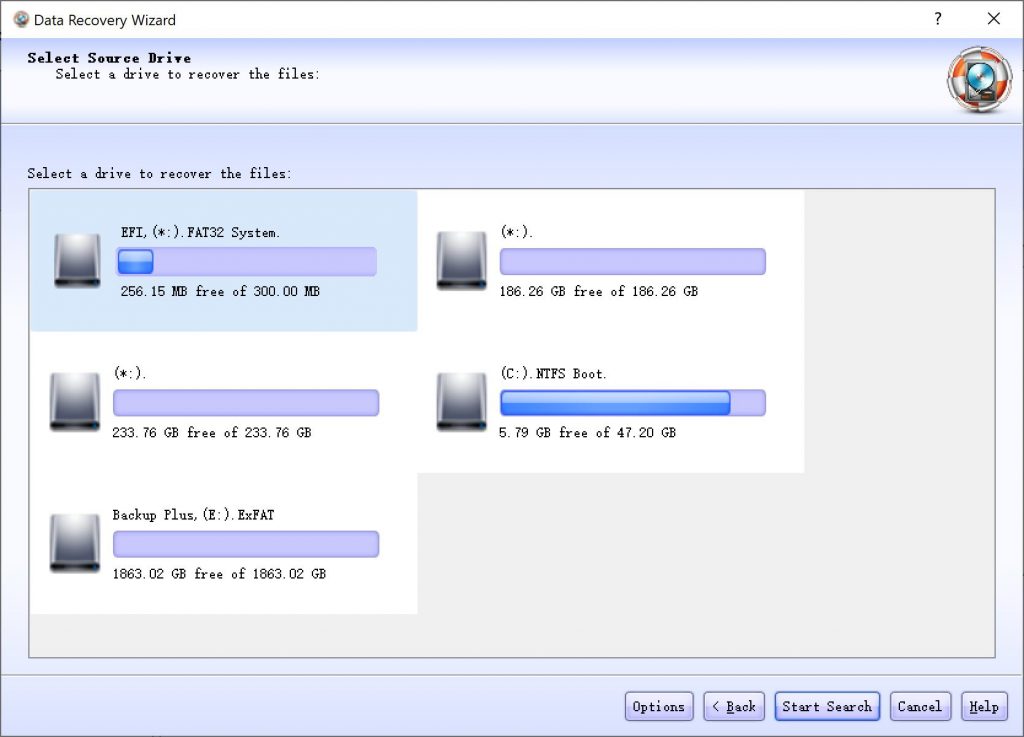 PROS
The free edition allows you to recover as many times as you like.
It's possible to make a bootable recovery USB disk.
Recovers partitions that have been damaged or erased.
CONS
The UI is outdated.
Performance is average.
Overall Experience
You can use its Home for non-commercial uses to recover lost files after reformatting, accidental loss, or a virus attack.
DiskGenius makes hard drive administration simple by combining a number of helpful functions into a single package. As a result, it may be used to recover lost data, change partitions, back up and restore essential information, and so on.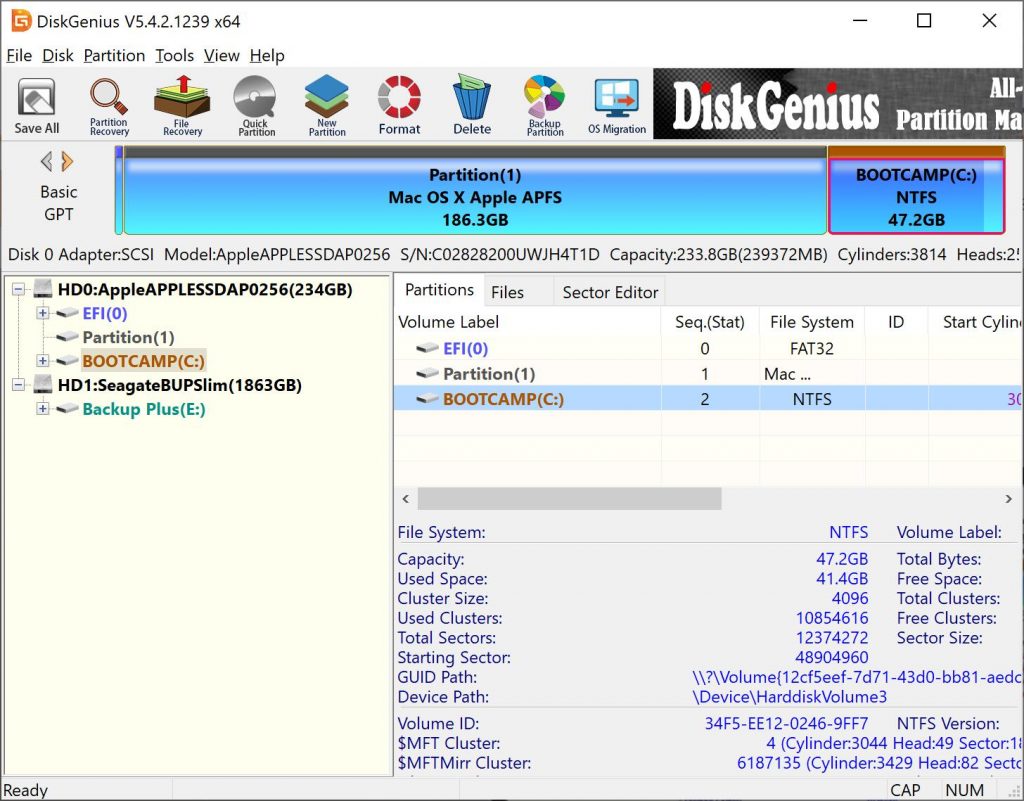 PROS
One-stop-shop solution
Updated often.
Several high-profile firms use it.
CONS
The user interface is a little antiquated.
Data recovery performance is poor.
Overall Experience
Other functions, like the built-in division editor and backup and recovery, were as enjoyable to use. DiskGenius can perform the functions of numerous other apps if you're a normal home user with basic requirements.
Are you seeking software that can recover data from a hard disk that is both effective and simple to use? Then Active@ File Recovery is a worthy candidate for your consideration.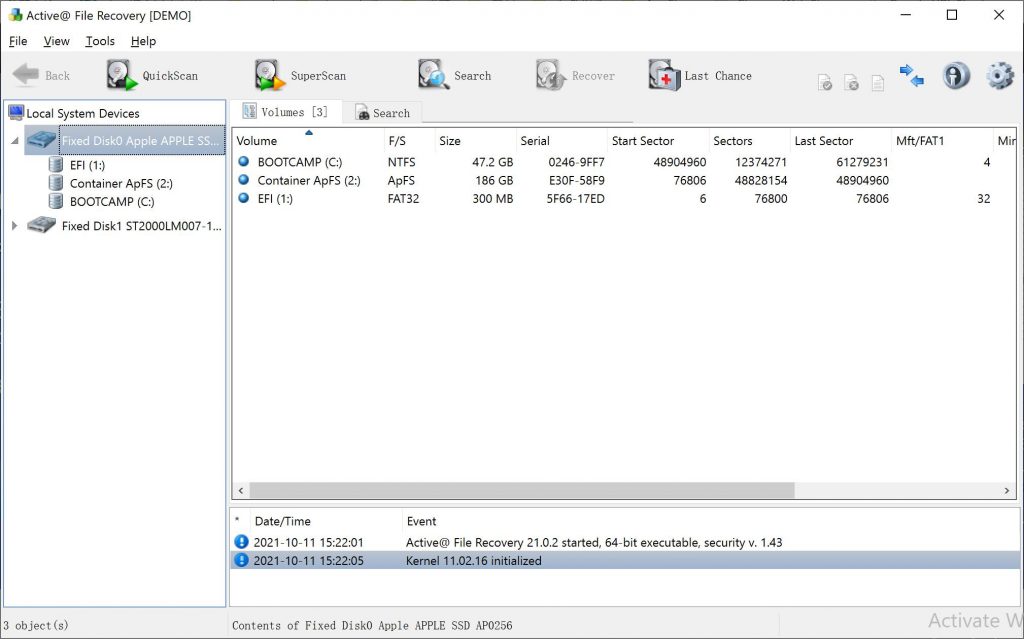 PROS
It's efficient and simple to use.
RAID re-constructor in virtual form.
Rename and rearrange files in bulk.
CONS
Many file formats aren't recoverable.
Overall Experience
Several other tools included along with Active@ File Recovery truly helped us manage our data and maintain our storage devices in decent shape, including File Organizer, which enables you to re-organize and change files recognized by their signs.
It is a famous HDD data recovery solution recognized for its ability to recover lost data in a fraction of the time by scanning only a specified folder.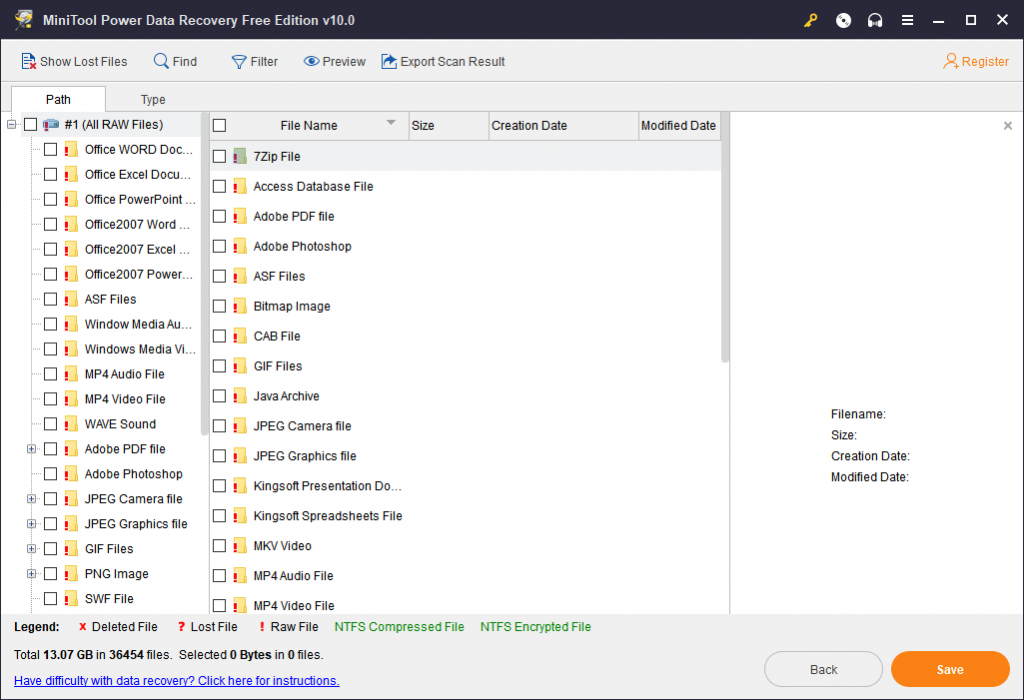 PROS
The ability to recover files from a specified place is a plus.
You may recover up to 1 GB of data absolutely free.
CONS
A file previewer is not included in the free edition.
Only about 100 file formats are supported.
Overall Experience
When I personally tested the function, I was pleasantly surprised to find that it actually works, but I would still recommend running a complete scan if you need to recover a big number of files because they may be physically strewn all over the place.
In Close
I could possibly include every option that warrants your attention, outlining their advantages, drawbacks, and data recovery performance, because there are so many hard drive recovery apps to select from. It's worth looking out for because it's the best in 2022.