Looking for a reliable and powerful way to recover data from crashed hard drive? RecoverXData is the perfect tool for the job. This comprehensive data recovery software is designed to help users recover files quickly and easily.
Keep reading to learn more about what RecoverXData can do and how it can help you get your data back.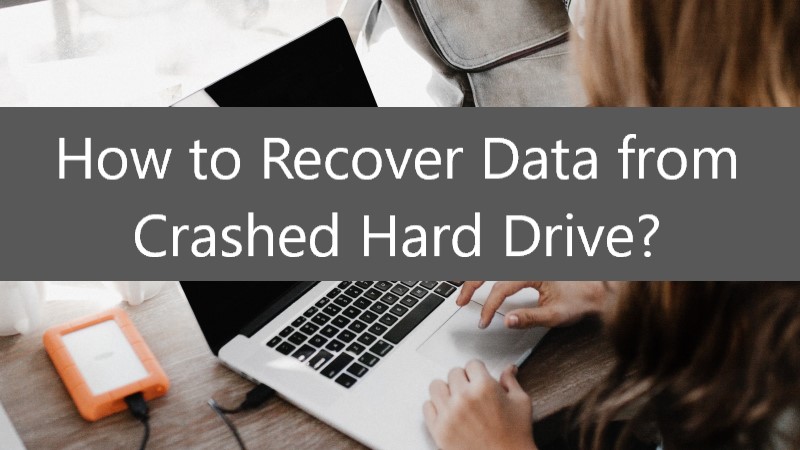 What is RecoverXData?
RecoverXData is a powerful data recovery tool. It's designed to scan local and external hard drives to locate and restore lost or deleted files in clicks. The comprehensive scanning algorithms used by this software are capable of finding almost any type of file. For example, documents, photos, music, movies, programs, and more.
In addition, RecoverXData can recover data from drives that have been corrupted due to viruses or physical damage. And as long as it can be detected by your computer, you can recover data from crashed hard drive.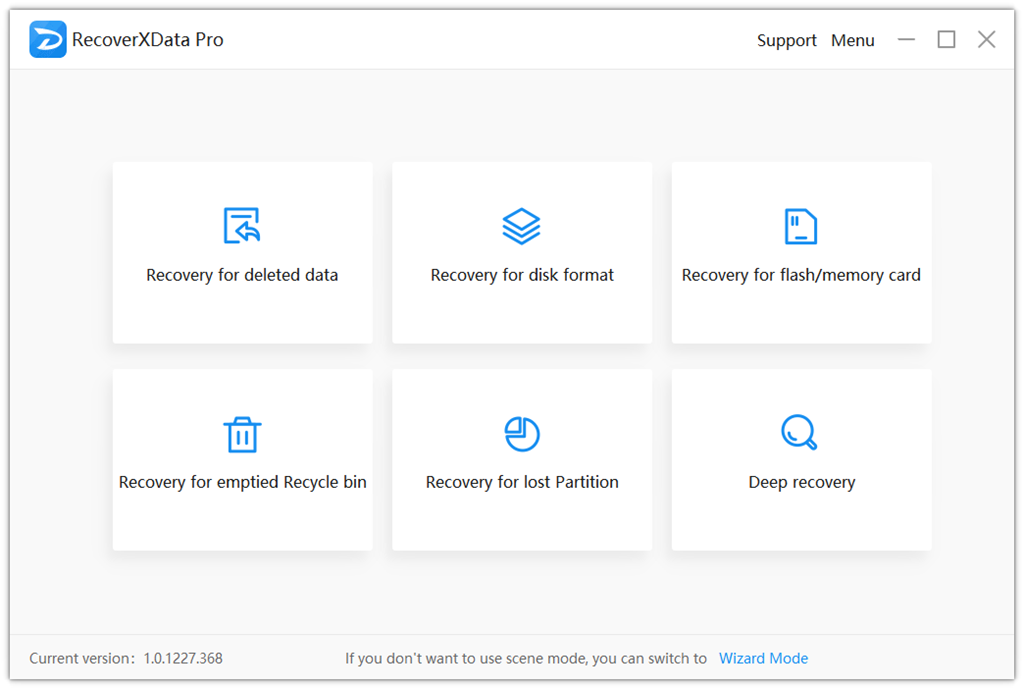 Features of RecoverXData
RecoverXData boasts useful features that make it an ideal choice for recovering deleted or inaccessible files from crashed hard drives:
File preview: This feature allows users to view thumbnails of their recovered files before restoring them permanently. It helps ensure that only the files they need are recovered, reducing wasted time and storage space.
Easy-to-use interface: The user interface of RecoverXData was designed with simplicity in mind. It's easy for even novice users to understand how it works and use it effectively in no time at all.
Fast scanning speed: The advanced scanning algorithms used by this program are extremely fast. It makes it possible to scan large amounts of data quickly without sacrificing accuracy or reliability.
Comprehensive support: In addition to providing access to helpful tutorials on how to use RecoverXData properly, Aunbox also offers customer support. Should you ever run into any problems while using the product, you can contact technical support for help.
How Does RecoverXData Work to Recover Data from Crashed Hard Drive?
Simple steps to recover data from crashed hard drive with RecoverXData
First, connect your hard drive (or other storage devices);
Connect the hard drive containing lost or deleted files directly to your computer via a USB or Type-C port.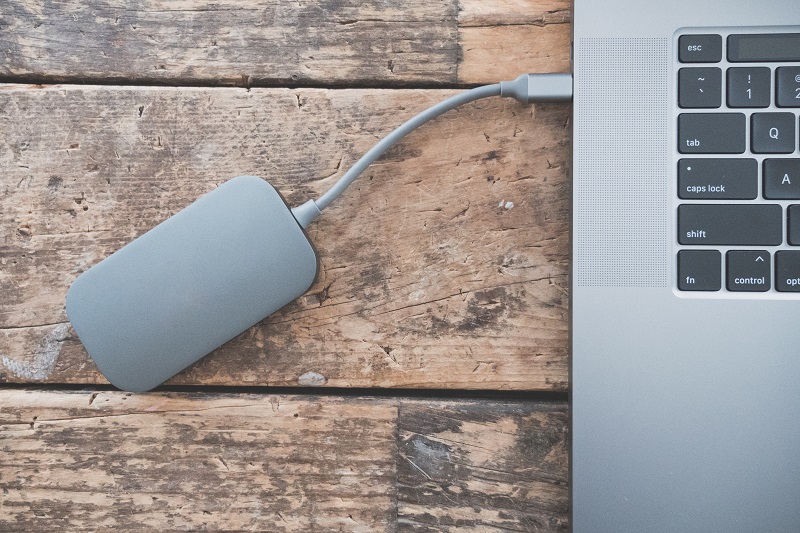 Second, launch RecoverXData;
Launch it on your PC, pick the scenario according to how you lost your data, and choose the right disk to scan.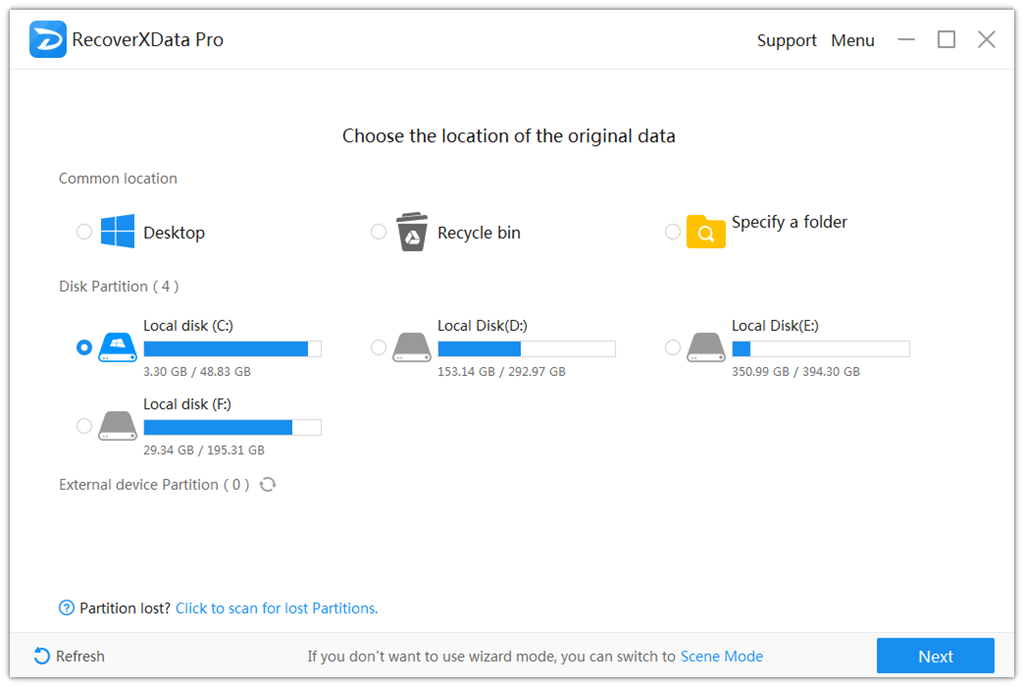 Third, run the scan and check the data;
Let the program analyze your drive and search for any available lost files. Once the analysis is complete you will be presented with several options to find your lost data.
All recovered items will be organized making it simpler for you to find what's important.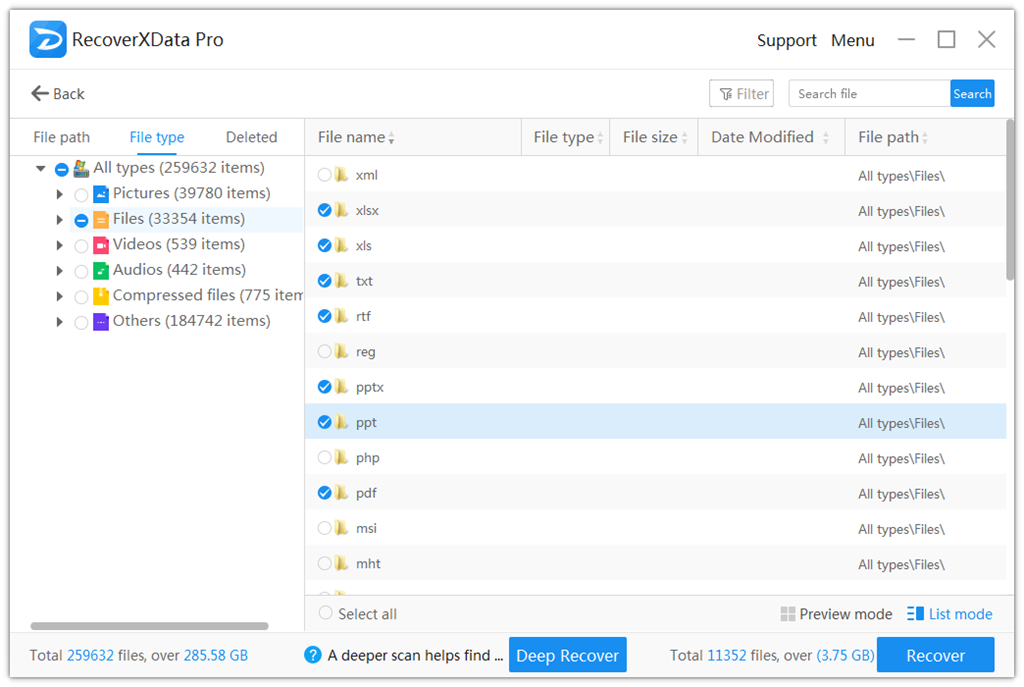 You can check the results in three ways.
File path: You will find the data in a "tree view" as it was in the original folder structure.
File type: You will find the data categorized in formats so that you can easily find them by file type. For example, if you only hope to recover an MP4 file, you can go to the MP4 folder. You will find all the detected and recovered MP4 files there.
Deleted: RecoverXData will help you analyze which are deleted and which are not. You can find the deleted data in the Deleted tab.
You can switch among the above three tabs on the left pane of RecoverXData to find your lost data. And you can also filter the results by file type, period modified, and size.
What's more, you can search for the format or file name on the top-right of the scanning result window.
Fourth, choose the recovered files and recover them.
Chose the files you hope to recover and recover them to a different hard disk.
Please don't recover it back to the original disk, or there will be errors or data loss.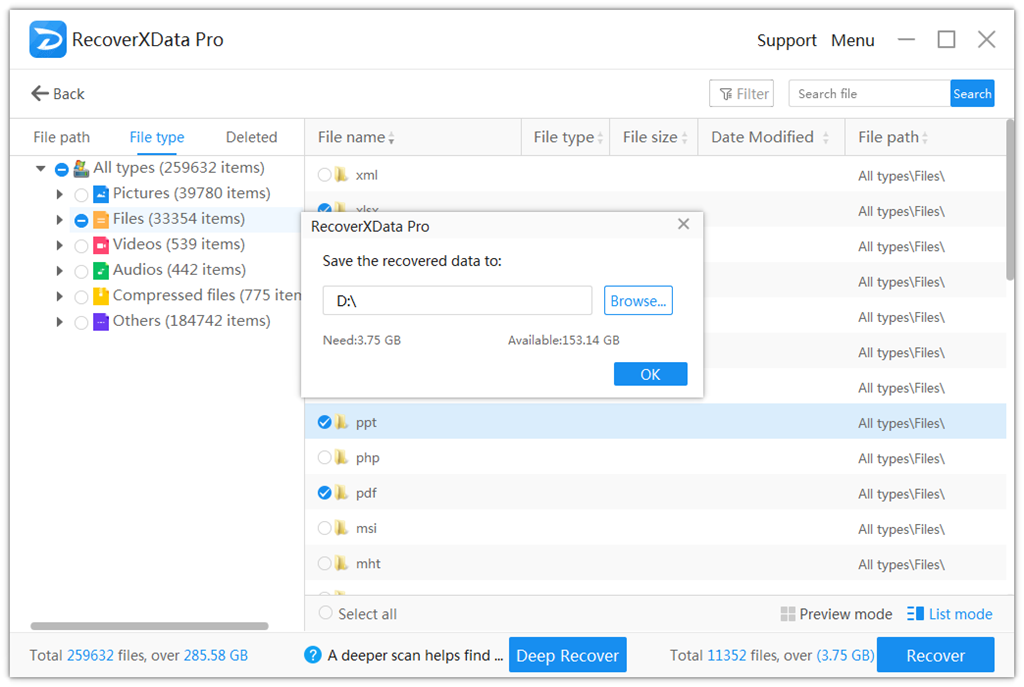 Why Choose RecoverXData to Recover Data from Crashed Hard Drive?
RecoverXData offers many benefits compared to other similar products. It can recover both local & external storage devices, preview recovered thumbnails before restoring permanently with fast scan speeds.
Additionally, compared to competitors like Stellar Phoenix Data Recovery & Unformat HDD costing upwards of $80, RecoverXData starts at just $29.96. It's quite an affordable price depending on how long you hope to use it.
And if you ever run into any issues using this app (which rarely happens ) just contact customer support!
Get Started Today!
If you find yourself needing help recovering important information after your hard drive crashes, look no further than RecoverXData! This comprehensive recovery software makes restoring lost or deleted digital media effortless once again so don't hesitate. Download today & get back what was once gone forever!
The earlier the data is scanned, the more data will be recovered.
Recover Now