Mostly, people use pen drives (USB flash drives) to carry different information from one computer device to another. But it's easy to make mistakes and get data lost in the process of selecting, copying, transferring, file dragging, unplugging and plugging in. How do you recover lost data from pen drive? This article will provide you the free ways to recover lost data on pen drives.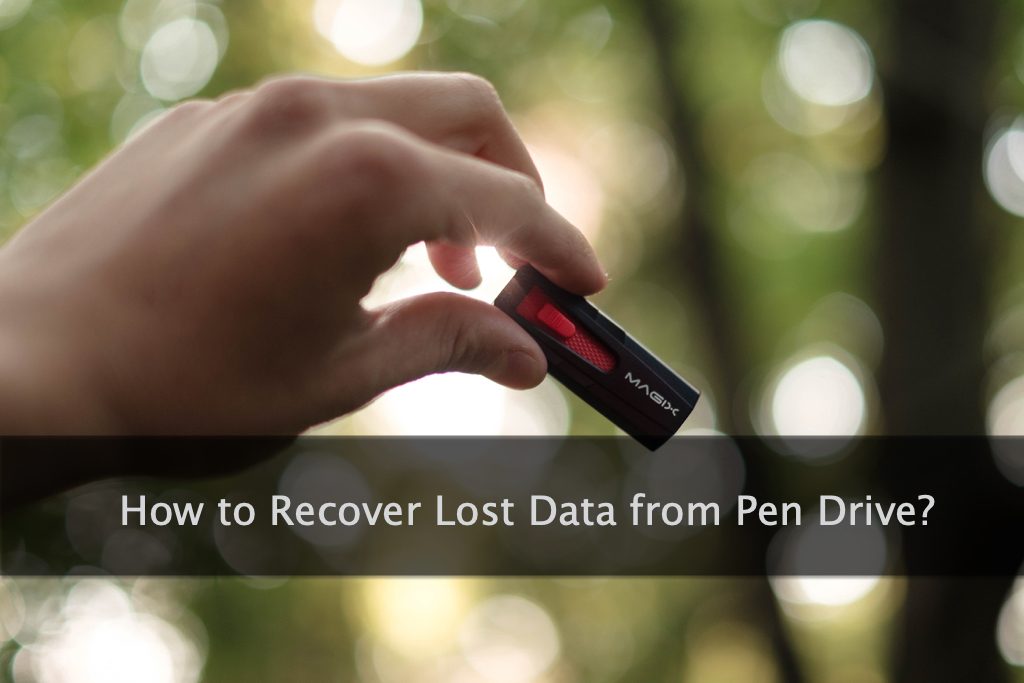 Common situations and reasons of data loss on pen drive
1. Showing that the the space is acquired by some data but there is no any data in pen drive.
2. Accidental deletion
3. Formatting data and then noticed that there are something important missing
4.Virus attack or malware infection has damaged the data in pen drive.
5. File system becoming RAW
6. The pen drive got disconnected during file transferring
7. Corruption of data in pen drive.
The above situations or reasons are logical issues in which data can be recovered either manually with command lines or automatically using software approach. However, for hidden files in the pen drive, data can be restored back by using CMD command.
Top Methods to recover lost data from pen drive
Method 1. Use the ATTRIB -H -R -S /S /D G:*.* commend on your computer.
Using CMD to recover data: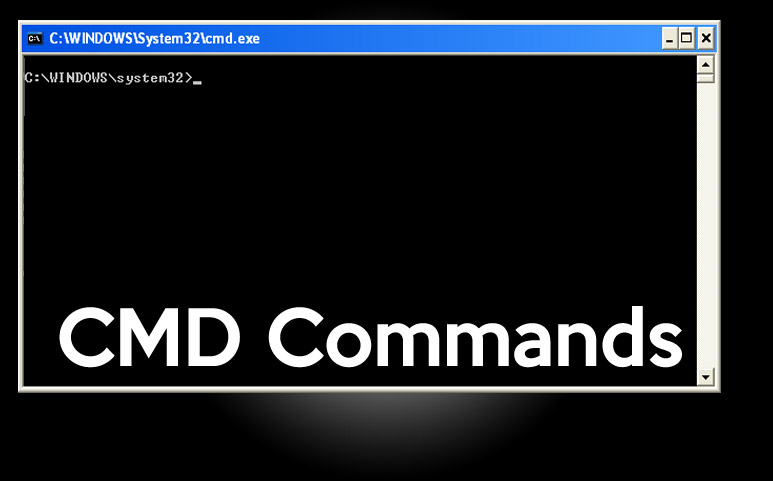 Connect your pen drive to the computer.
Press Window + R and type "cmd," and then hit Enter.
The command prompt window will appear on your screen, type "chkdsk B: /f" and hit Enter button. Doing so will start scanning the flash drive.
Once the flash drive is scanned, type "ATTRIB -H -R -S /S /D G:*.*" and hit Enter.
Note: Here G is used to define the name given to your pen drive in your system.
Method 2. Use "Restore previous versions" feature to recover lost data.
If the "Restore previous versions" feature was enabled at the time of file deletion, you'll be able to recover lost data from your pen drive. Just follow the easy steps as follows.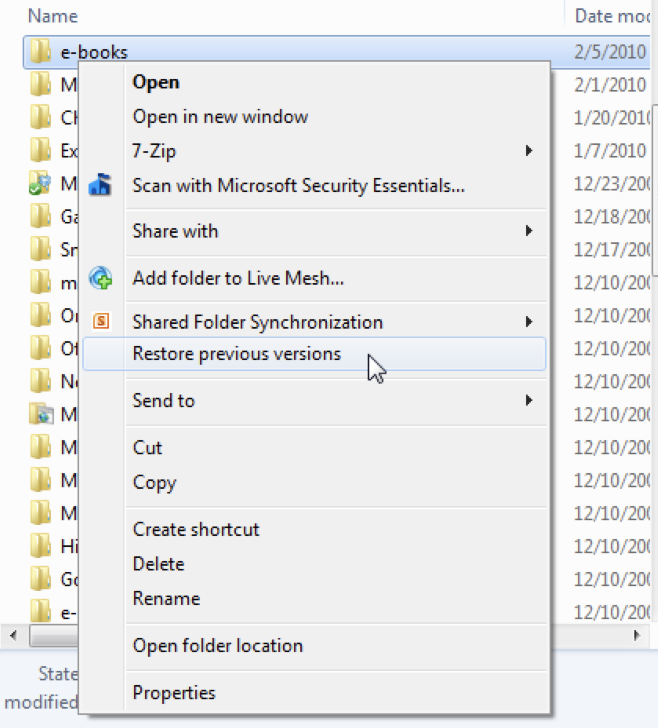 Connect the pen drive to your computer and navigate to the folder on it where your files were stored before deletion.
Right-click on the selected folder and select "Restore previous versions" option. Some options to recover the folder will appear. Select the folder versions.
Then hit the Restore button.
And then you will find your lost data on the pen drive.
If you find the above methods useless or difficult, there's still a easy way to recover data lost on pen drive. That is to use some professional data recovery software like RecoverXData.
What is RecoverXData?
It is a professional data recovery software that helps recover lost, deleted, or formatted data from pen drive, computer hard drive, recycle bin, external drive, SD cards, etc. And it's free to scan and preview.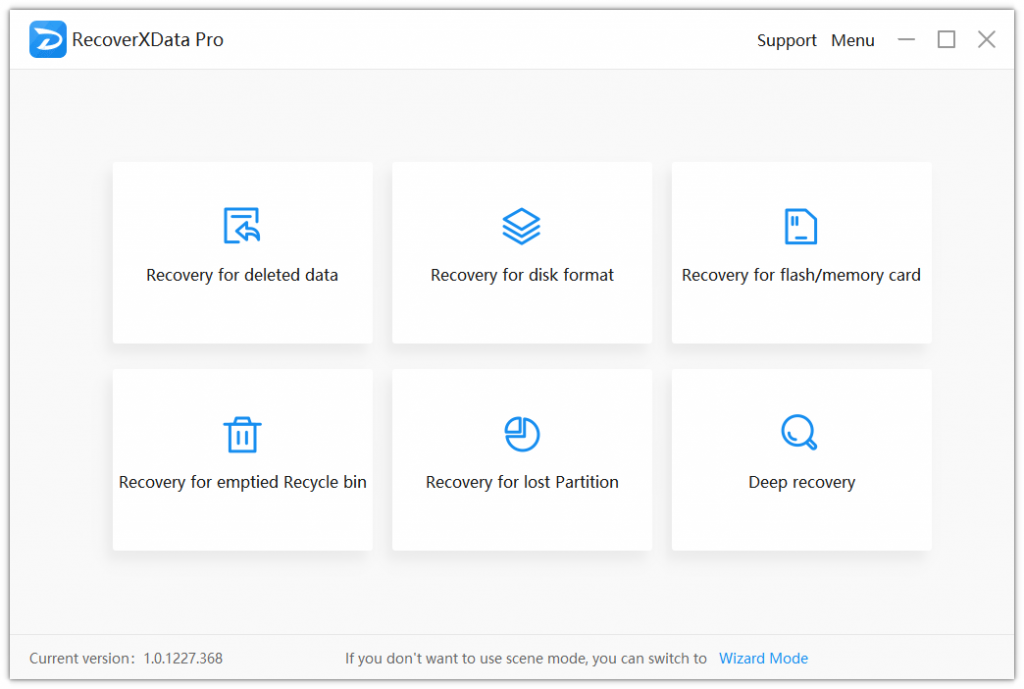 How to recover lost data from pen drive with RecoverXData?
Step 1: Download and install it from its official website.
Step 2: Choose the right scene that you lost your data.
Step 3: Specify the location where you lost your data and start scanning.
Step 4: Choose the data you found with RecoverXData and hit "Recover".
Tips for RecoverXData:
Don't read or saving things into your pen drive as soon as you notice the data loss.
Don't download and install the software into the location where you lost your data. Or the data may be overwritten and could not be recovered any more.
Don't save the recovered data back to the pen drive, or there might be errors.
In the scanning result, you can preview for most of the files. If you can't preview, just recover first, and then check if it's what you want.
Data is valuable to us. Don't use crack software to deal with your data, or you may lose more that the lost data.
Conclusion:
Pen drive data loss is really annoying that people would not like to experience again. So a frequent backup will be helpful for you to keep calm once lose data on pen drives. Once you lost data without any backup, you have the above methods to recover lost data from pen drive.
If you lost data on hard drive, you can find solutions from "Computer Hard Drive Data Recovery 2021".
The earlier the data is scanned, the more data will be recovered.
Recover Now