When you accidentally format your pen drive, all your important data is lost. This is a frustrating experience, especially when you do not have a backup. It is possible to recover data from a formatted pen drive, however. Here are some easy steps you can take to recover your lost data and prevent future losses. No matter whether you are a business professional, a student, or just an average computer user, you will find this article informational to recover data from formatted pen drives.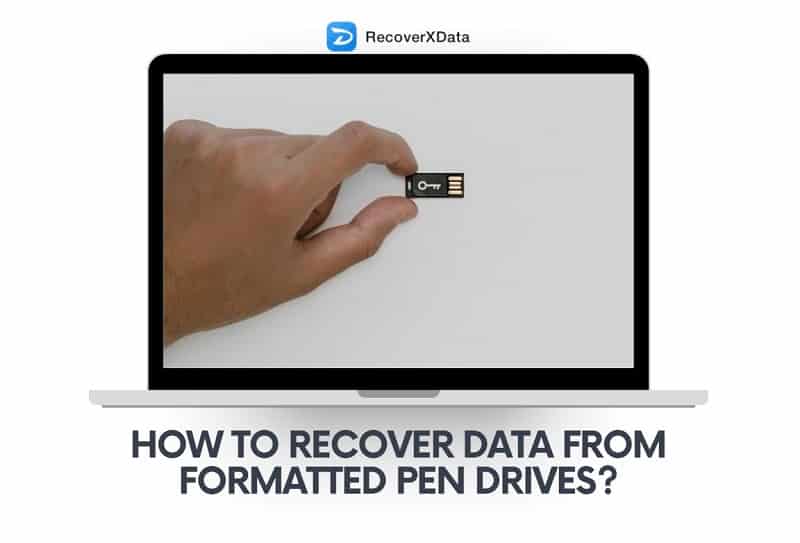 Contents
Preparations for Data Recovery from Formatted Pen Drives
Steps to Recover Data from Formatted Pen Drives
Methods to Prevent Future Data Loss from Pen Drive Formatting
Conclusion
Preparations to Recover Data from Formatted Pen Drives
Before start recovering data from a formatted pen drive, it's necessary to confirm the reason and extent of the data loss. Different reasons and extent of damage require different ways to recover.
1. Reasons and extent of data loss
There are several factors that determine whether data is recoverable from a formatted pen drive.
Physical damage or corruption: If the pen drive has been physically damaged or corrupted in some way, data recovery may be impossible.
Overwritten: Additionally, if you continued to use the pen drive after formatting it, the original data may be overwritten, and this makes it unrecoverable.
How to determine whether a formatted pen drive is recoverable?
You can use RecoverXData to scan the pen drive for lost data.
The software will analyze the file system and list all the recoverable files in the file tree which you can export to their original folder structure. If the software cannot find the data you need, you may have to consider other options, for example, professional data recovery services.
2. Other preparations
Knowing the reasons and extent of data loss, you can prepare for data recovery. And the most important thing is to stop using the pen drive. The more you keep on using it, the more chances you will overwrite the old data, making them unrecoverable.
And the next thing is to create a backup of the existing data so that after the recovery, you can access the backup for more clues anytime thereafter. And if you are using RecoverXData, the backup file will be generated as you are scanning the pen drive.
Steps to Recover Data from Formatted Pen Drives
The steps to recover data from a formatted pen drive are easy with RecoverXData.
1. Download and install RecoverXData

2. Choose Recovery for disk format, choose the pen drive, and choose the system type.
Choosing the system type will help RecoverXData better analyze your pen drive. The system types include NTFS, FAT32, and exFAT. You can choose "Not sure" if you don't know the details.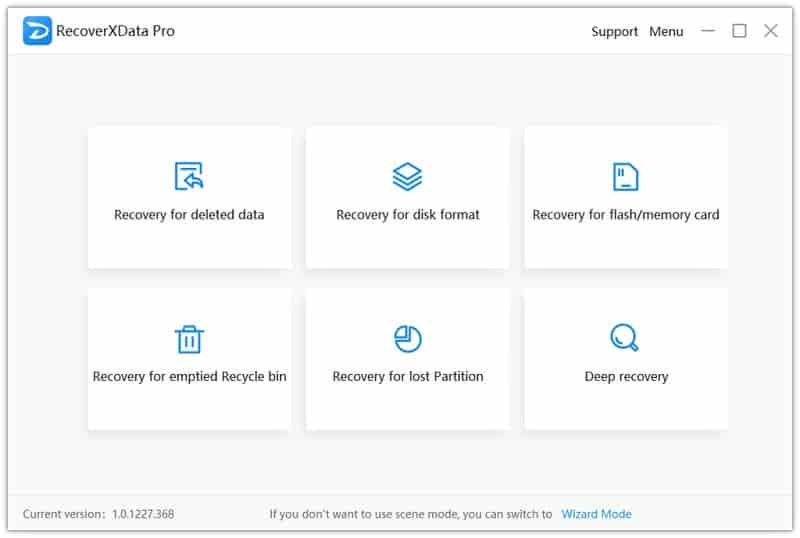 3. Start the scan and check the result.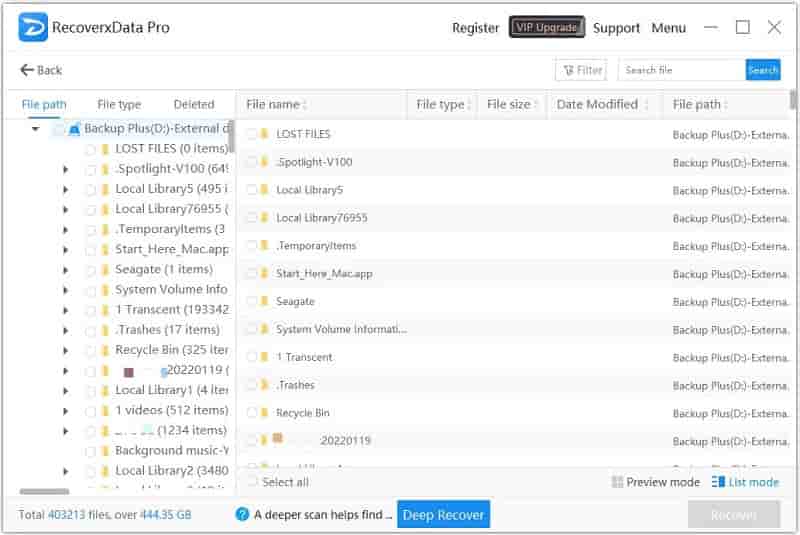 4. Choose all and Recover.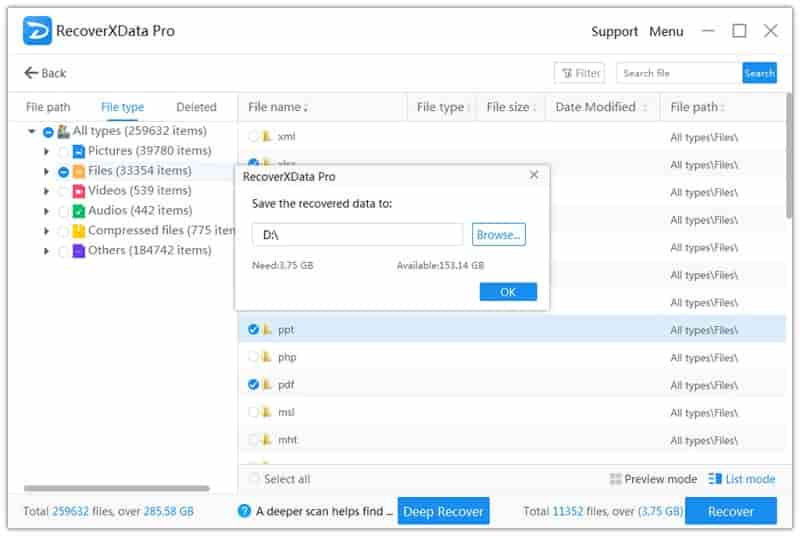 You can recover the file path to a different hard drive to avoid errors and data being overwritten.
And if you hope to find more files, you can press "Deep Recover" to run the deep scan for a longer time.
Methods to Prevent Future Data Loss from Pen Drive Formatting
Formatting a pen drive can result in permanent data loss. To prevent future data loss from pen drive formatting, there are several methods you can use.
The first is to create backups of important data frequently. And before you format the pen drive, please make sure that the backup is up to date.
The second way to prevent data loss on a formatted pen drive is to use reliable and up-to-date antivirus software. It will help you avoid the possibility to lose data due to virus attacks.
And thirdly, you have to avoid improper handling and unplugging the pen drive which may cause physical and file system damage. And those damages require expensive data recovery services and are hardly recoverable.
Conclusion
Finally, the best way to recover data from formatted pen drives is an up-to-date backup before the formatting. And using reliable antivirus software, avoiding improper handling & unplugging the pen drive will also help avoid data loss. However, if you formatted the pen drive without a previous backup, you can use RecoverXData to determine whether the formatted data can be recovered. And once you find the data, please recover them immediately to avoid further data loss.
Related Articles
Can a Data Recovery Service recover a fully formatted USB Stick?
How to Recover Formatted Data?
How to Recover Formatted Hard Drive Data?
The earlier the data is scanned, the more data will be recovered.
Recover Now