Hard drive failure can cause panic when you realize that all of your important files might be lost. Fortunately, with advanced hard drive data recovery methods, there is a good chance that your files can be recovered.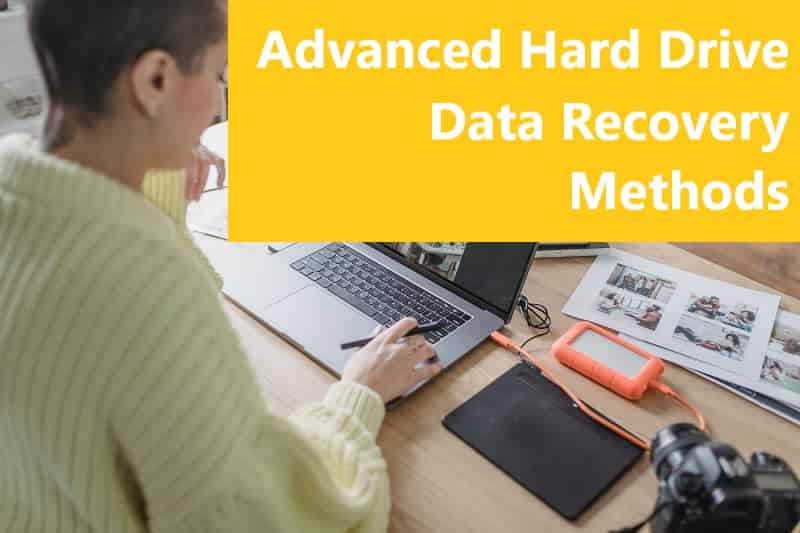 Advanced Hard Drive Data Recovery Methods
Hard drive data recovery is the process of retrieving lost or damaged data from a hard drive. It can be a complicated process. But with the right techniques and tools, it's possible to recover data from a damaged or corrupted hard drive.
One of the most advanced hard drive data recovery methods is known as logical data recovery. This technique involves using specialized software to recover data that has been lost due to logical errors. Such as accidental deletion or formatting.
Another advanced hard drive data recovery method is known as physical data recovery. This process involves opening up the hard drive and repairing any physical damage that may have occurred. This can include replacing damaged components or repairing the read/write head.
In some cases, a combination of physical and logical data recovery may be necessary to recover data from hard drives.
How to Choose a Hard Drive Data Recovery Service?
When choosing a data recovery service, it is important to look for a company. And it should be someone with experience and expertise in advanced hard drive data recovery methods. This will ensure that your data is recovered quickly and efficiently, minimizing the risk of permanent data loss.
The first thing you can do when you lose data on a hard drive is stop using it immediately. And you'd better get it back as soon as possible.
Using RecoverXData, you can easily scan and recover hard drive data lost in formatting, accidental deletion, and other logical errors.
Step 1: Download and install RecoverXData

Step 2: Connect the hard drive to your computer and launch RecoverXData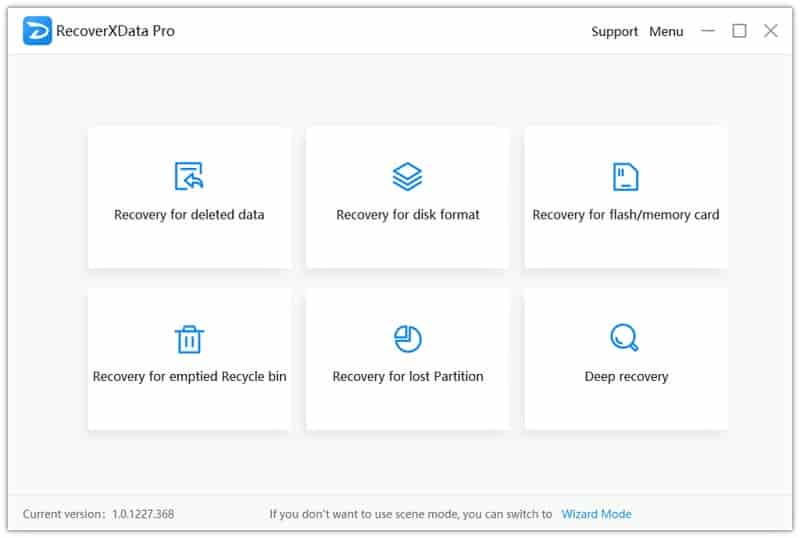 Step 3: Choose the scenario you lost data from and choose the location.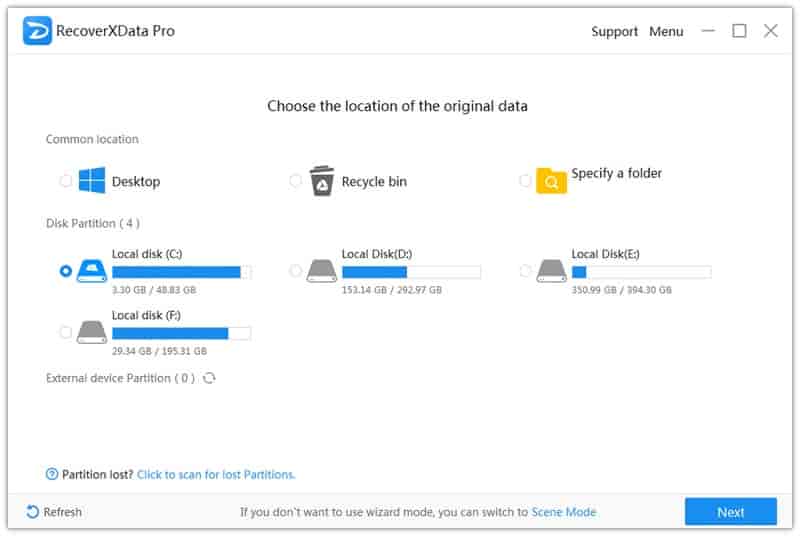 Step 4: Start the scanning and wait with patience.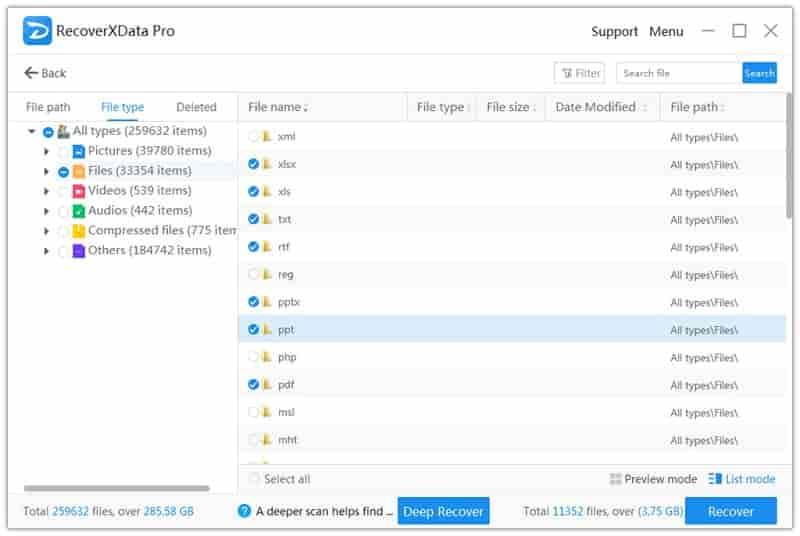 Step 5: Preview, filter, and search in the scanning result to find your lost data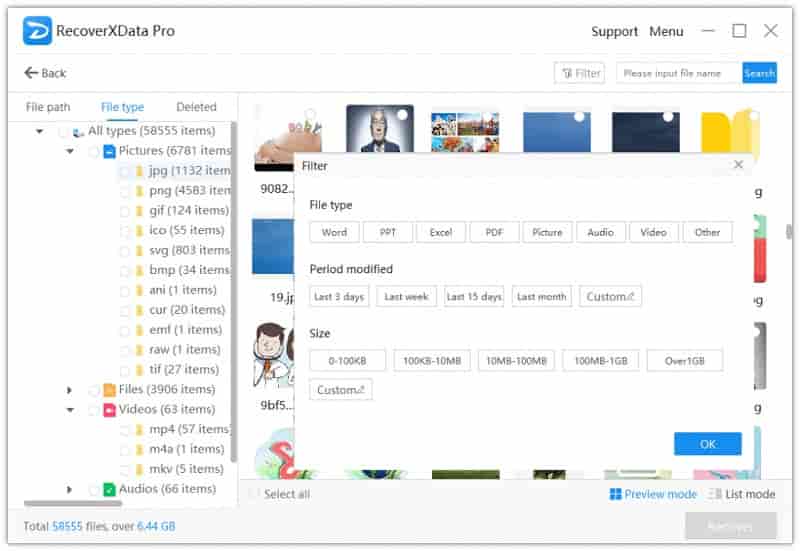 Step 6: Choose the data you hope to recover and recover them to another drive or folder.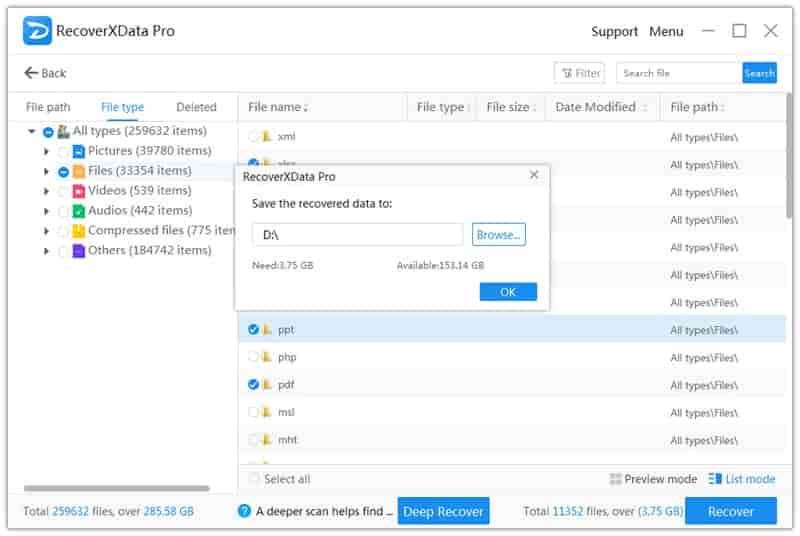 And then you will find your data recovered.
It is possible that the data has already been severely damaged if you cannot find it in the scanning result. You can take the hard drive to a data recovery service to do physical data recovery.
How to Prevent Data Lost from Hard Drive?
In order to prevent data loss in the future, it is important to back up your data regularly. This can be done using external hard drives, cloud storage, or other backup methods. By keeping a backup, you can avoid the stress and expense of hard drive data recovery.
In conclusion, data can be recovered from even severely damaged hard drives with advanced data recovery methods. By choosing a reputable data recovery service and backing up your data regularly, you can protect your important files from permanent loss.
The earlier the data is scanned, the more data will be recovered.
Recover Now