Microsoft Notepad is the simplest file editor with the output format of "*.txt". It is included in every version of Windows systems since 1985. You can either use it for basic coding, or saving plain text information. It is loved by hundreds and thousands of uses due to its small and tidy TXT files with no frills. At the same time when people are enjoying the greatest strengths of Notepad, there are also people who bear the frustration of losing the Notepad TXT files due to mistakenly deletion, hard disk corruption, system rebooting without saving, etc. And this article will show you the best solutions to recover unsaved or deleted notepad TXT files.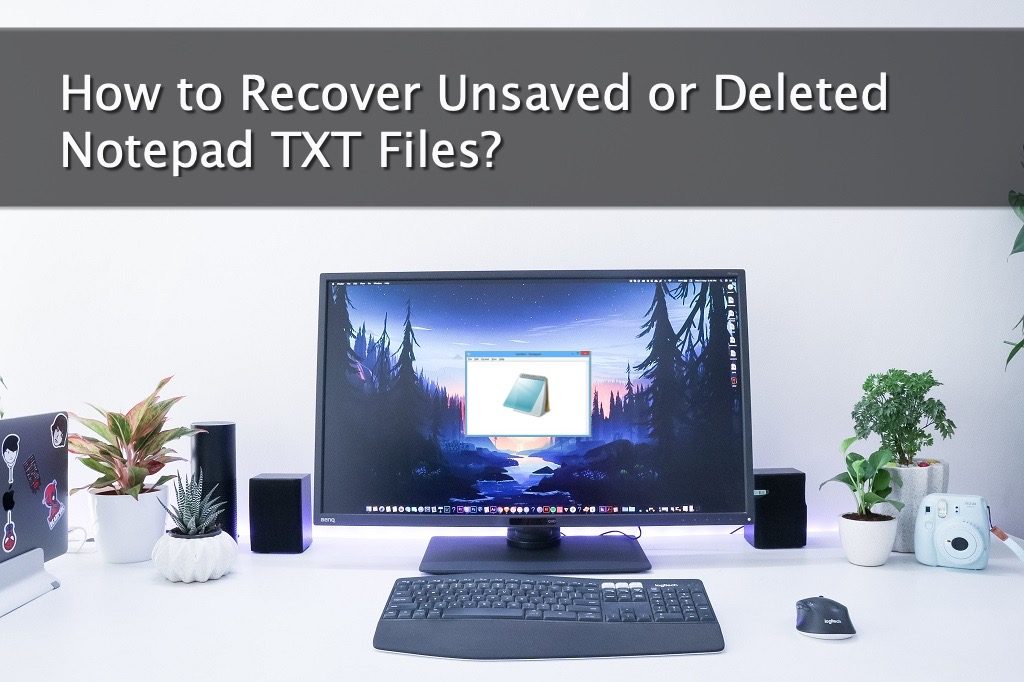 Contents of this article
Let's start with the deleted Notepad TXT files first.
How to recover deleted Notepad TXT files?
If you lost the Notepad documents due to wrong deletion and emptying Recycle Bin, there are still chances to undelete the TXT files. All you need to have is an effective TXT file recovery software, like RecoverXData. It supports recover not only TXT files,  but also files in DOCX, DOC, PDF, PPT, PPTX, XLSX, XLS, and more formats on Windows 10/8.1/8/Vista/XP. And here are the easy steps to recover TXT files with RecoverXData.
Step 1. Download and install the Notepad document recovery software.
For the safety of your data, please download RecoverXData from its official website. And please don't install it into the same partition or folder where you lost the TXT files. Or the original data may be overwritten and could not be recovered anymore.
Step 2. Choose location of the lost TXT file and start a scan.
You can choose from 6 scenes according to your situation, for example, Recovery for deleted data, Recover for disk format, Recovery for emptied Recycle bin, etc. By default, you will run the quick scan which spends less time. The Deep recovery will start a in-depth scanning which will take longer time but with more files.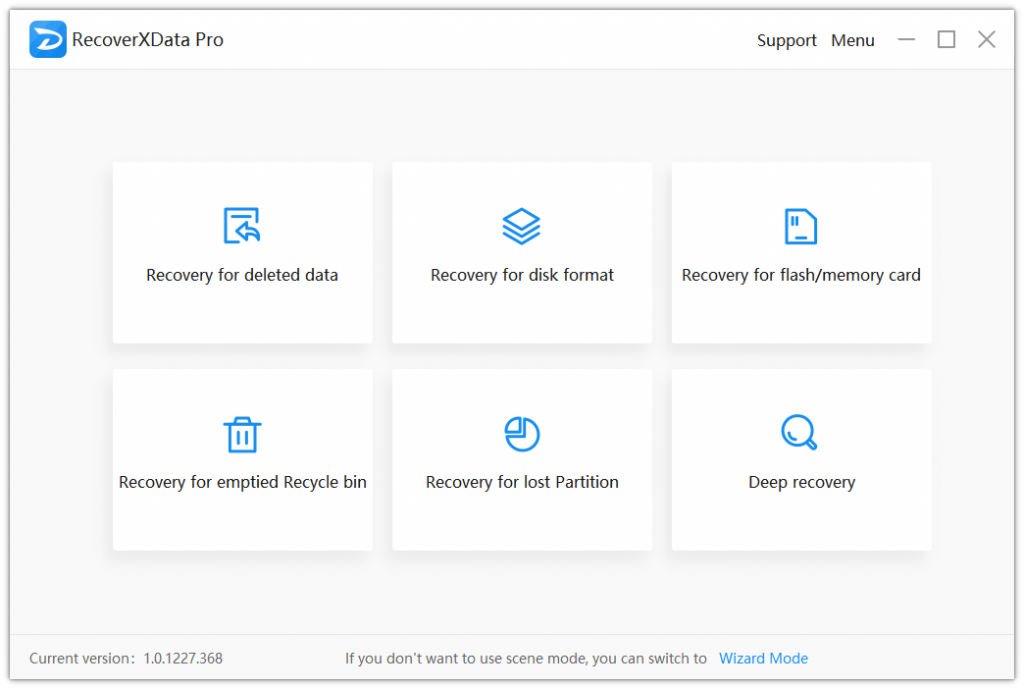 Step 3: Recover the deleted Notepad TXT files
In the scanning result, you can specify the found TXT files by File type > Files > txt.
You can either choose the specific TXT file or the whole folder to recover.
And please don't recover the files to the original partition or folder where you lose it. Or there might be errors.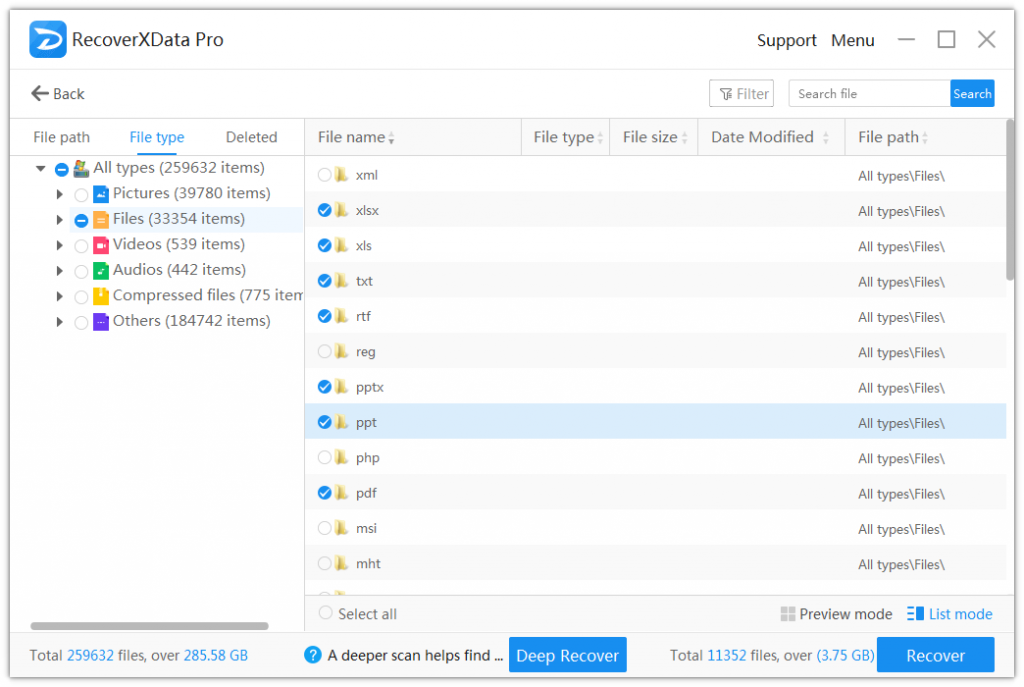 If you can't find the lost TXT files, you can click on Deep Recover to run the in-depth scanning. It will take longer time, but will find more files.
RecoverXData can recover TXT files created by not only the original Notepad, but also other Notepad alternatives, such as Notepad ++, Notepad2, Notepad2-mod, PSPad, AkelPad, Gedit, Vim, Sublime Text,, Atom, and so forth.
That's the way to recover deleted Notepad TXT files. If you lost the TXT files due to un-saving them, here's the solution for you.
How to recover unsaved Notepad TXT files?
If your unsaved Notepad document is created by the original Notepad application on Window 10/8/7/XP, there's no recovery feature. But if you are using some third party Notepad, you can check if you can recover unsaved Notepad documents from temp files.
1. Go to C:\Users\USERNAME\AppData\Roaming
You can press the Windows key and R on your keyboard to start the Run dialog. And then insert "%appdata%" to open the folder.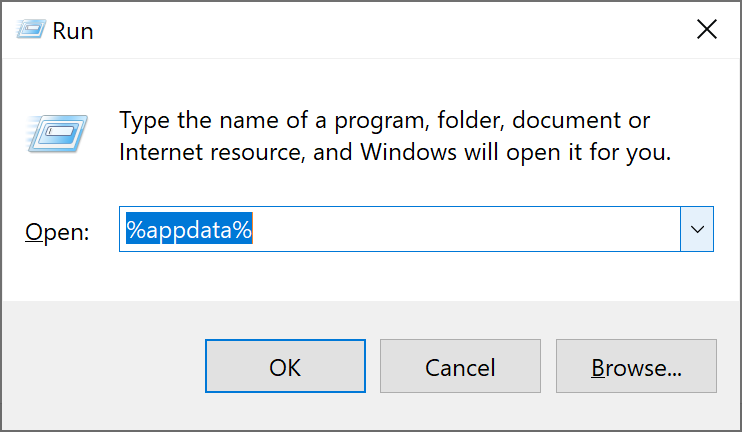 2. Search for the TXT files
And then you can search "txt" to find all txt files in the temp folder.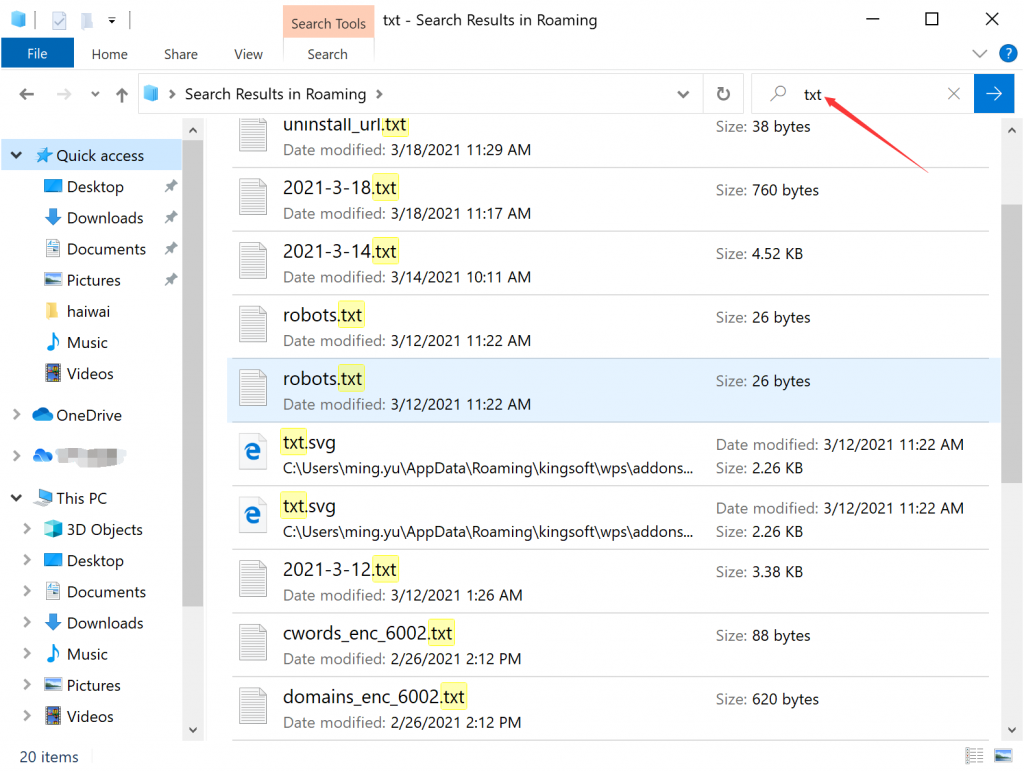 3. Find the right TXT document and save it to a safe location.
You can specify the TXT files by time, contents, and size. And then you can save the found Notepad file to a safe location.
Please note that the files in this folder will change every time you open and search it. If you don't save the found file as soon as you find it, it may lose forever any time.
Conclusion:
TXT files are really important to the Notepad lovers. The best practice for recovering Notepad files is always  to backup in advance than to recover after the loss. So it's highly recommended to save Notepad files frequently while editing and backup your computer files as usual as you can. And once you lost TXT files due to deletion or un-saving, please refer to the above best solutions to recover unsaved or deleted Notepad TXT files.
How to recover lost documents in other formats?
If you lost documents in other formats, please refer to solutions below.
The earlier the data is scanned, the more data will be recovered.
Recover Now