PDFs run your world. You know you use PDFs to make your most important work happen. That's why we invented the Portable Document Format (better known by the abbreviation PDF), to present and exchange documents reliably — independent of software, hardware, or operating system.
The PDF is now an open standard, maintained by the International Organization for Standardization (ISO). PDF documents can contain links and buttons, form fields, audio, video, and business logic. They can be signed electronically, and you can easily view PDF files on Windows or Mac OS using the free Acrobat Reader DC software. 

—from Adobe.com
Under what circumstances might you lose the PDF?
The more we use PDF files, the more chance we mistakenly lost the PDFs. Here are some circumstances that you may lose them.
Chosen the wrong PDF file before deleting.
Permanently delete files with "Shift" + "Delete" and then found you need the file. In that case, the PDF file will not be in Recycle Bin. It will be harder to be recovered.
Deleted to Recycle Bin, but emptied the Recycle Bin.
Format external hard drive or flash drives.
Lost partition unexpectedly
How to recover deleted PDF files on Windows 10/8/8.1/7/XP/Vista?
If you lost your important PDF files, don't worry, there are a couple of things for you to check and recover lost PDF files.
1. Check your computer Recycle Bin immediately and resume it as soon as you find it.
2. If you can't find the lost PDF in Recycle Bin, or you lost the PDF due to permanent deletion, formatted hard drive, or lost partition, you can still get help from some professional PDF recovery software.
RecoverXData is the best PDF recovery software that can recover your lost data in 3 steps.
How to recover permanently deleted PDF files with the PDF recovery software?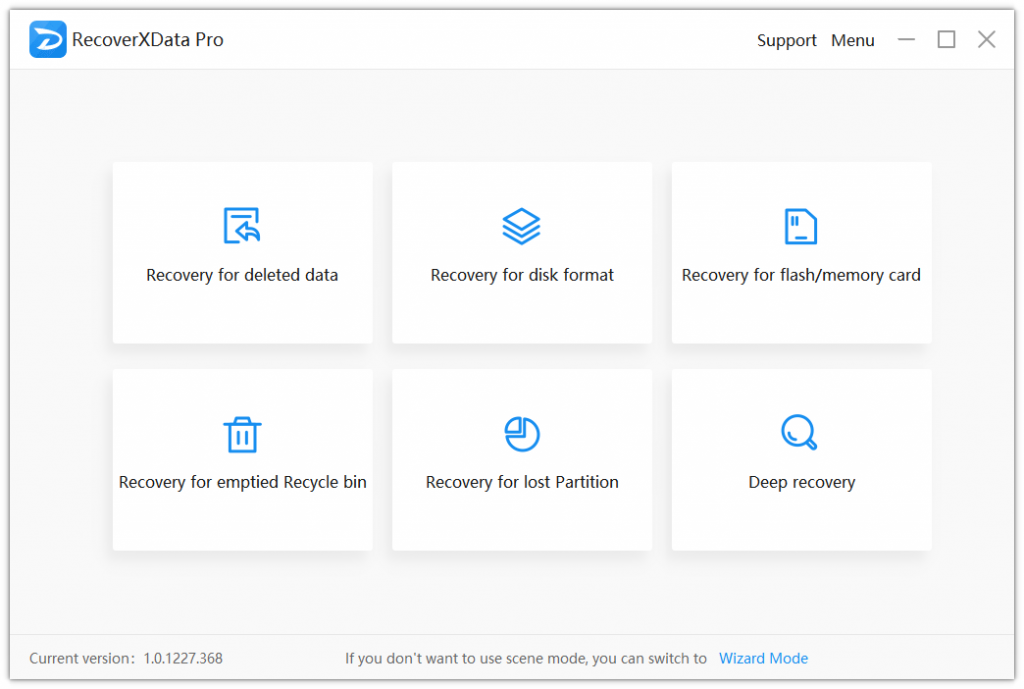 1. Download and install RecoverXData from its official website.
2. Choose the right scene, specify the right original location, and start the scanning.
3. Preview and tick the found PDF files and recover.
Tips:
Don't install the software or recover the found data into the source location. Or the original data may be overwritten or it may cause errors.
If the found PDF is larger than 50MB, you will not be able to preview. You can recover it first and then check if it's the one you need.
Now you successfully recover deleted PDF files on Windows 10/8.1/8/7/Vista/XP. And no matter you lost the data on your desktop computer, laptop, external hard drive, pen drive, flash card, and more, you can scan it with RecoverXData and check if they are recoverable. As long as the original data is not overwritten, you have high chance to recover the lost PDF files.
If you lost the PDF due to a crash windows, please refer to "How to Recover Files from A Crashed Windows".