How to recover deleted file on Windows 10, Windows 7, Windows XP, and more? Erroneous deletion of computer files is a common occurrence in our daily work and study. Sometimes we are busy at work, and some important files are deleted accidentally. So how can we solve the accidental deletion of computer files? How to recover files deleted by computer accidentally? Let's take a look at the best and most effective two methods of data recovery.
1. Recycle Bin Recovery
Generally, when our files are deleted, they will be stored in the Recycle Bin first. As long as the Recycle Bin is not emptied after deleting the files, you can directly go to the Recycle Bin to restore it.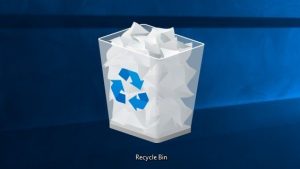 Open the computer recycle bin, find your deleted file, and then right-click the file and select "Recover", the deleted file will be restored to its original location, and then open the corresponding folder to see the recovered file.
But this way is only valid when the Recycle Bin is not emptied. If the Recycle Bin is emptied, how can we retrieve the files?
2. Recover deleted file with the help of data recovery software
Here I will introduce you the most effective data recovery software, RecoverXData. It is very convenient to use that data recovery software to recover, and the recovery efficiency is also very high. It's simple and easy to use. It's designed for anyone, no matter you are a computer geek or not.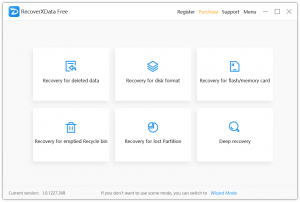 Open the data recovery software and you will see that there are six recovery modes on the main interface. If you delete a computer file by mistake, you can directly select the "Recovery for deleted data" mode, and then just follow the guidance of the software to recover. If your data is deleted to the Recycle Bin and the Recycle Bin was emptied, you can choose the "Recovery for emptied Recycle bin" mode.
Tips:
1. Please don't install the data recovery software into the place where you deleted the files.
2. Remember to tick the found files and press "Recover", and be sure to save the files in a safe place. Do not save to the partition where it was lost, as this may cause file recovery failure.
3. You can preview some specific files smaller than 50MB. If you can't preview the file, please recover it first, and then check if it's the right one.
Got computer files deleted by mistake? The above are the two best recovery methods I have brought to you. If you are also worried about accidental deletion of data, you can choose one of the methods to try. Finally, I hope that you find the lost files successfully with our help.
The earlier the data is scanned, the more data will be recovered.
Recover Now