How to Recover Deleted Files from Emptied Recycle Bin? Recycle Bin is a very important program on Windows computers to store deleted files. But it will take up the computer space, so that many of us used to emptying Recycle Bin to get more space. And in that case, we may have useful files emptied in the Recycle Bin. Some one knows how to recover the emptied Recycle Bin files from the system registry. But what if you can't recover them from the system registry? Or what if you find it too complicated to do that? If in that case, you will find it easy to recover with RecoverXData, the most effective data recovery software. The following steps will show you the steps.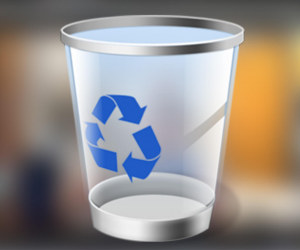 How to recover deleted files from emptied Recycle Bin with RecoverXData.
Step 1: Launch your computer, search "RecoverXData" on Google, download and install it from its official website. While installing, please avoid installing the software to be installed on C disk or the original disk where the file was deleted from.
Step 2: Choose the mode you hope to scan your computer. Here we recommend the "Recovery from emptied Recycle bin" option.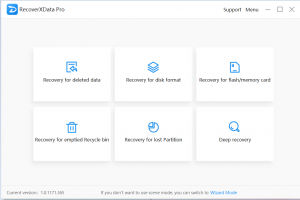 Step 3: Choose the right file type you hope to recover. RecoverXData supports most file types you used on computer, and you can choose the file type accordingly.
Step 4: Choose where the original file was deleted. Here we choose Recycle Bin and start scanning.
Step 5: After the scanning, you will find the found files. It's highly recommended you to switch to the preview mode to confirm if the found files are what you want before the recovery.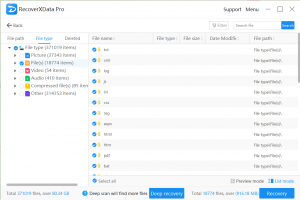 Currently the previewing feature is only available for pictures and small files.
Step 6: Choose the right files and press Recover to recover the deleted files from emptied Recycle Bin back to your computer.
Please do not save the found file to it's original location in case it may damage the original data.
And now you recover deleted data from emptied Recycle Bin.
The earlier the data is scanned, the more data will be recovered.
Recover Now