What should I do if the computer's hard disk data is lost? Is it impossible to recover files that have been deleted or formatted by mistake? What is the best computer hard drive data recovery 2023? In this article, we will talk about computer hard disk data recovery problems. And we will take a look at common data loss situations and solutions so that you can solve common data loss problems all by yourself.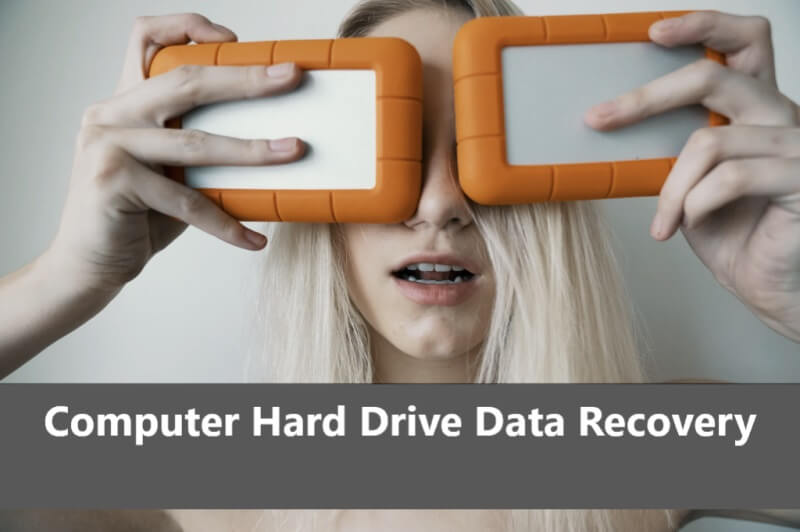 Computer hard disk data loss problems and recovery methods
The situations of computer hard disk data loss can be roughly divided into the following two: logic failure and hardware failure.
Common data loss problems caused by logic failure include accidental deletion, emptying the recycle bin, formatting, hard disk repartitioning, system reinstalling, loss of partition table, partition failure (prompt formatting, parameter error, etc.), virus damage, etc.
And the common hardware failures include bad sectors, firmware problems, head damage, circuit board problems, etc. Hard disks with hardware failures may experience freezes, abnormal noises, and even the computer cannot detect them.
The problem of data loss caused by logic failure is very complicated, and there are many ways to recover the lost data. For example, data recovery software, remote data recovery services, and local data recovery organization.
If there is a hardware problem with the hard disk, ordinary users cannot perform data recovery by themselves. And they need to take the hard disk to a professional data recovery agency for help. And of course, if there is no important data in the hard disk, just replace it with a new hard disk.
If you just encounter a simple data loss situation, you can use data recovery software to recover all by yourself. The hard disk data recovery software we are talking about is called RecoverXData. It has very comprehensive functions and simple operations. Even inexperienced novice users can quickly handle it. But if the data loss situation is very complicated, such as RAID data recovery. It is recommended to find a professional to deal with it.
The best computer hard drive data recovery 2023
What should you do if you lost data?
Lost data on the computer hard drive? It's easy to recover all by yourself.
Users who have experienced data loss may know that this principle. As long as the computer hard disk has no physical failure and there is no write operation after the data is lost, you can use the data recovery software to retrieve the lost data. Therefore, all write operations should be stopped as soon as you noticed the data loss problem. If the lost file is located in the system partition, shut it down immediately. And then connect the hard disk to another computer for recovery (if there is no second computer, you can use a U disk to make a boot disk and then restore it in WinPE).
Which is the best hard drive data recovery software?
Regarding the choice of data recovery software, the most commonly used software is RecoverXData. This software has complete functions, a well-optimized data recovery algorithm, a guaranteed recovery effect, and provides a free trial version for users to scan and preview before recovery.
How to recover hard drive data?
Step 1: For data safety, please download the software from the official website, www.recoverxdata.com.
Note: Do not download/install the software to the partition where the data is lost.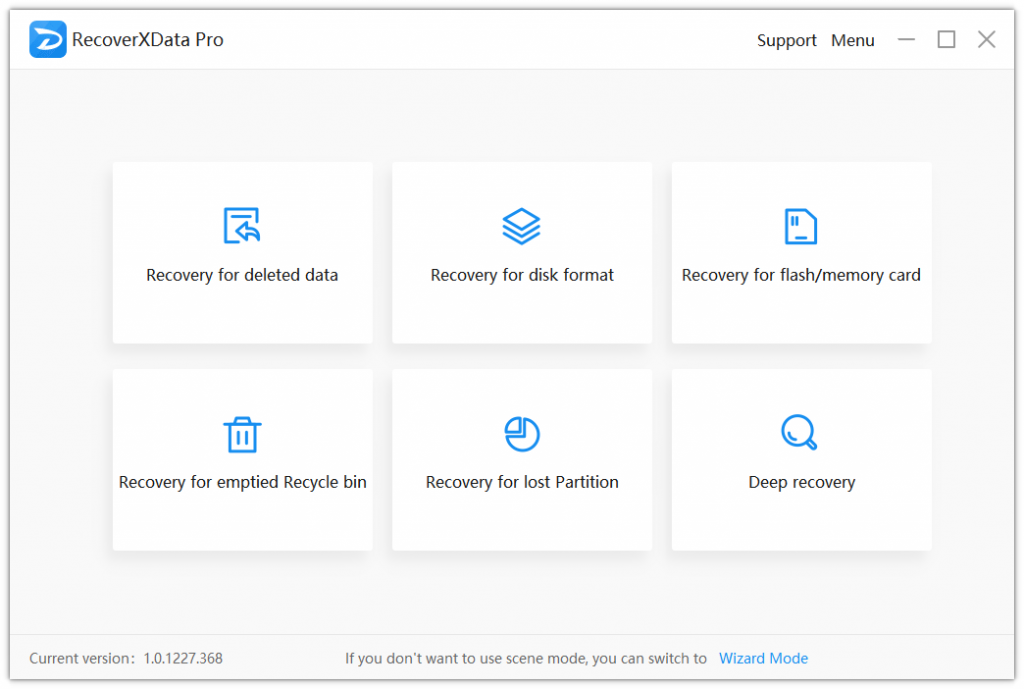 Step 2: Launch it and choose the right mode for your recovery.
You can choose from "Recovery for deleted data", "Recovery for disk format", "Recovery for flash/memory card", "Recovery for emptied Recycle bin", "Recovery for lost Partition". If you can't find what you lost, you can perform a deep recovery.
Step 3: Choose the found data in the scanning result and recover them on your computer.
Note: Please don't save it to the location where the data was lost. Or there might be errors or data loss.
And before recovery, you can preview the found files. For files you cannot preview, you can recover first and then check if it's what you want.
Now you know the best computer hard drive data recovery software 2023. We hope you find what you want and never lose data anymore.
For more FAQs about RecoverXData, please refer to the product FAQs.
The earlier the data is scanned, the more data will be recovered.
Recover Now