At times you may accidentally delete important files that should not have been deleted from the computer, recover deleted files from Recycle Bin could be problematic especially if you had deleted them even in your Recycle Bin. The Recycle Bin is supposed to protect the deleted files, once you need them back but at times we empty the Recycle Bin and we need to recover some files that could have been erroneously emptied. Luckily there are ways via which one can recover deleted items from Recycle Bin. Recycle Bin recovery is possible if you have the right tools to do it such as an ideal Recycle Bin data recovery software.
Can You Recover Files from Emptied Recycle Bin?
Yes, it is possible to recover your files and items from the Recycle Bin. When your operating system deletes a file, the file is not removed entirely from the storage media. Even though you cannot see it, the item can be recovered after you delete it from the Recycle Bin. However, you have to restore this data before new data overwrites it. You should not use the computer until all the lost files are recovered.
How to Recover Deleted Files from Recycle Bin
Recovering the data from the Recycle Bin can be done in several ways. Among them include: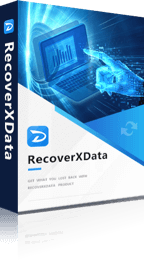 The earlier the data is scanned, the more data will be recovered.
Recover Now